[ad_1]

This post contains affiliate links. If you click on a link a small commission may be paid.
I Said, I Do
Becoming a school principal was a big goal of mine. In 2009 I was handed the keys to the building. Finally, I said I do! Excited and full of ideas, I accepted the job and said my wedding vows to my new spouse. My job became my new husband. What no one told me was that the vows meant sickness and health and possibly close to death! Becoming a principal means being married to a job that doesn't come with much reciprocity. Are you married to the job?
I guess that I shouldn't say the job doesn't come with much reciprocity. The majority of educators don't do the job for the money. We do it for the students, families, or communities. Many of us enjoy working with our colleagues and collaborating with our peers. These are all reciprocal relationships. However, sometimes it feels as if it is a thankless job.
Burnout in the Educational Field
You all know that burnout is at an all-time high in the educational field. The statistics are everywhere, so I won't display any data in this post. The information is accessible to Google if you want to dig deeper. You also know that teaching and leading during a pandemic is extremely difficult and has presented many deficiencies and inequities in our educational systems. Many educators press onward and don't think of their physical and mental health despite all of these things. You take your marriage vows to your job seriously and forget to think about your health.
Stroke Mode
I am going to be vulnerable and tell you a story about my health. During my final year as a principal, I nearly had a stroke. The stress of the job was literally killing me. First, let me say that God watched over me with His grace. One morning I awoke with the worst headache of my life. I popped a couple of ibuprofen while talking to a friend and colleague. I told her about my headache, and she encouraged me to go to the emergency room. Despite her encouragement, I decided to drive to work. During my drive, I felt horrible and my vision blurred, and my thoughts were jumbled. Determined to not miss work and all of the things on my to-do list, I continued driving. 
Walking in the pharmacy, I was very nervous. My friend called me about five or six times on my cell phone. She pleaded with me to at least stop and got my blood pressure taken at the nearest Walgreens. I kept saying and in my mind that I was okay; however, I did stop in the pharmacy for a blood pressure check. What I didn't know yet was that I was in stroke mode.
A Wake-Up Call
The pharmacist took my blood pressure, and it was 199/120. She said, "Oh my God! Let me take your pressure on the left arm!" The blood pressure reading was 195/118. The pharmacist asked me if I wanted to go to the ER. I said no, I would go to work, close my office door, and relax for a few minutes. Maybe, the numbers will go down.  I was married to the job, and it was about to kill me. Looking back on the event, I was not being very smart. How many times have you chosen your career over your health?
Needless to say, I was not using my common sense and nearly paid for it with my health and life. I did go to work that day, but my assistant principal and building engineer made sure that I saw a doctor. Also, that day my physician told me to choose to keep living or let the job kill me. It was a wake-up call. Being married to the job was not a great option anymore. It was time for a legal separation or divorce.
=

Warning Signs
Educators, we think we are invincible even when the body and mind say something differently. Frequently, our bodies give us warning signs like headaches, stomach issues, high blood pressure, high cholesterol, eye twitches, and more. Many educators go to work when ill or mentally drained because the kids need us. Your body needs you to slow down and get healthy. Every teacher, principal, and all school personnel is replaceable with another warm body. You don't want to be a cold body that is six feet under. Are you married to the job instead of your health and wellness?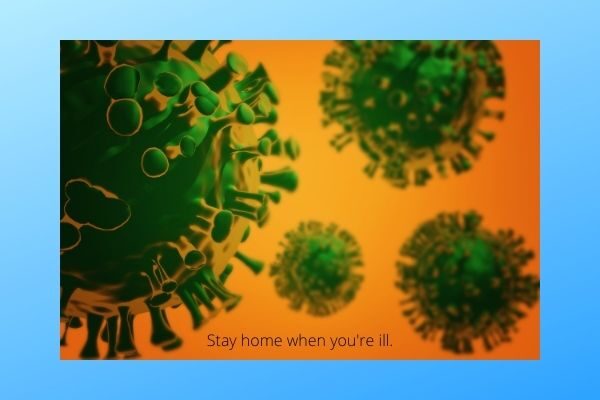 Thinking back to the warning signs I received during my tenure as principal, I have a list of things. The first year of marriage to the job, I broke out in hives all over my body. This happened the day before standardized test scores were to be announced. I was so nervous and anxious about whether or not scores and the school ranking dropped. When I reflect on the district's pressure on school administrators about test scores, I still want to throw up! 
Ignoring the Symptoms
Next, I gained over 20 pounds because I did not eat healthy meals. The stress was so intense that sipping a glass of red wine was a way to self-medicate. At one point, my significant other asked if I had a drinking problem. I said no, but it made me pause. My blood pressure and cholesterol increased to the point where medication was prescribed. 
Sleepless nights became a regular thing because I could not turn off my mind about what the students and schools needed. There were many threats of losing the job because the test scores weren't increasing fast enough, or I wasn't disciplining or pushing out enough seasoned teachers. Lastly, the emotional abuse from the politics and district administrators was overwhelming. It was relentless and caused lasting damage to my health. 
Take Care of Yourself
Can you resonate with any of my examples? Count the times you have experienced signs of illness, and you ignored it. How often have you gone to work sick with the flu, a cold, or pneumonia? You are probably married to the job in sickness and health. Can you deny that you are married to the job? 
Look, I am not telling you to divorce your job. However, if the weight of the job is slowly destroying your health, it is time to find balance. Every year educators contemplate leaving the profession. That's okay because you have to do what is best for you. Whether you are a teacher or school administrator, the most critical priority is to take care of yourself.
This post contains affiliate links. If you click on a link, a small commission may be paid.


[ad_2]