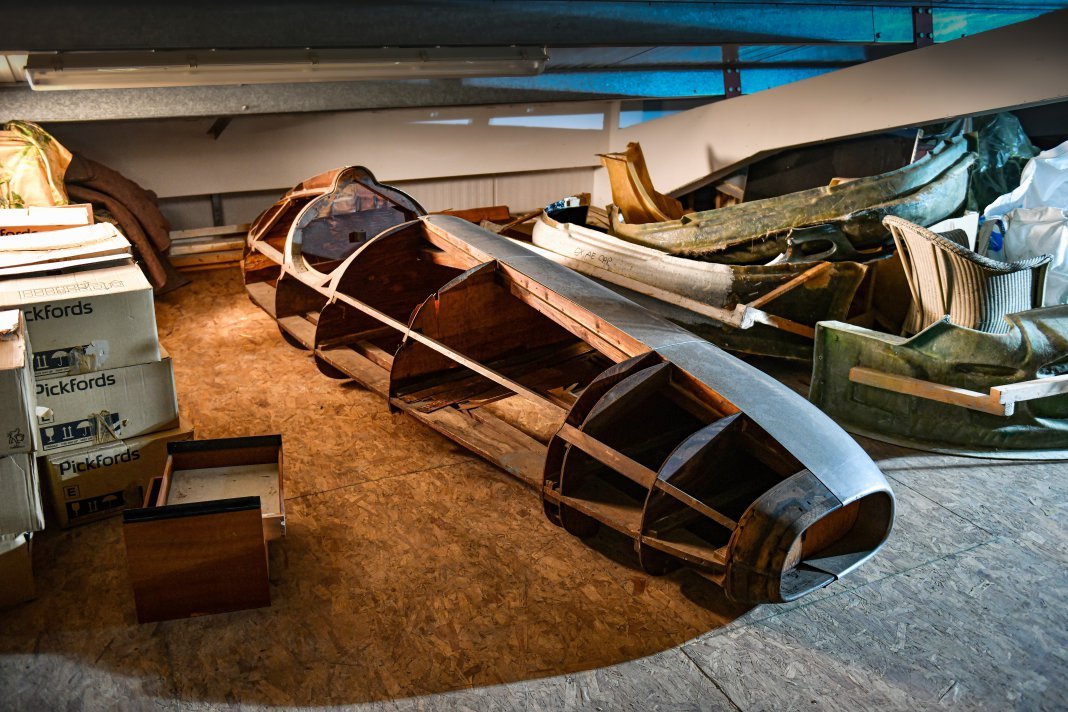 In late 2020, BRM announced it would produce a limited run of the V16-powered continuation cars based on original blueprints, and using three chassis numbers that had been allocated but not previously used. The first of those cars was unveiled nearly a year later at the 2021 Goodwood Revival.
But since the discovery of the original body buck, continuation car P15 V16 Mk 1 Chassis V is being built with coachwork using that buck, and thus without the louvers that were added at a later date.
"The body forming jig was created to build the first six BRM cars that were unveiled to the world at RAF Folkingham on December 15th 1949, and ran at Goodwood's international race meeting in September 1950," BRM said in its announcement.
"While the cars evolved throughout the early 1950's to improve cooling, handling, and performance, the very first P15 V16 is the purest form of this iconic car.
"When the body shape was altered, George Gray, the man tasked with turning Peter Berthon's design into reality, stored the jig in the roof of his boat house, where it remained for the next 70 years and was lost to the annals of time."
As explained in the accompanying video, there was a falling out between Gray and BRM and thus the disappearance of the body buck.